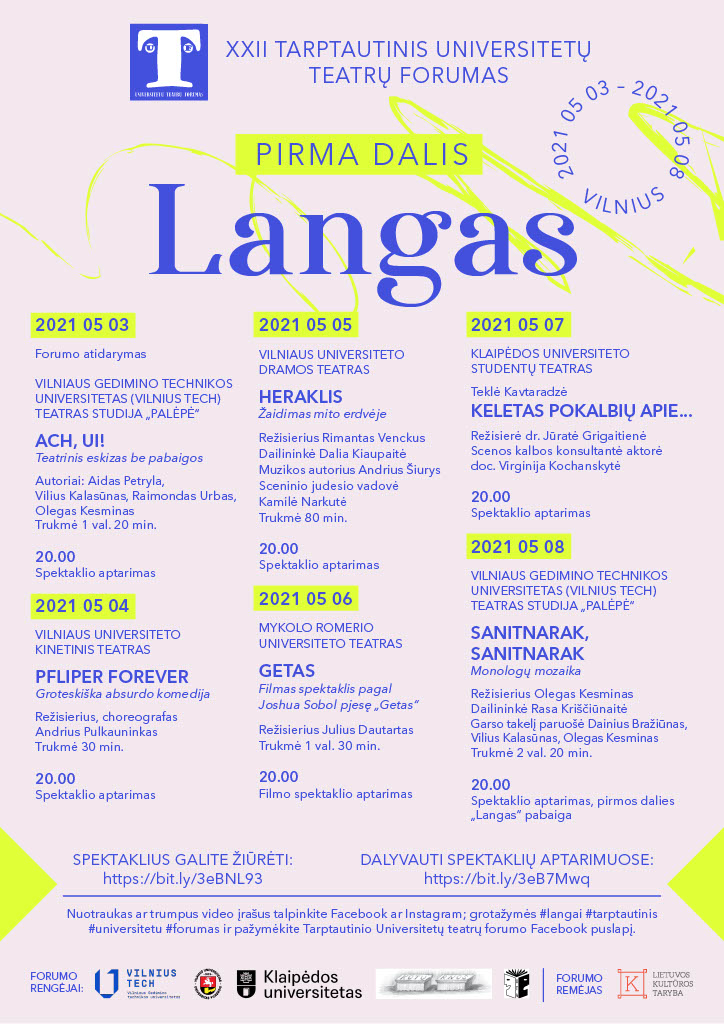 Spektaklius galite žiūrėti: https://bit.ly/3eBNL93
O kasdien nuo 20 val. galite dalyvauti tos dienos spektaklio aptarime: https://bit.ly/3eB7Mwq.
Parsisiųskite forumo programą bei bukletą. Taip pat sekite naujienas apie XXII Tarptautinio universiteto forumo renginius mūsų Facebook puslapyje.
Download forum program and booklet. For more details about performances in the 22nd International University Theatre Forum check our Facebook page.